---
We are delighted to announce our Showrooms are NOW OPEN!
We look forward to welcoming you back into our showrooms. A few things have changed in store, to keep our customers and team members safe, and to ensure the legendary Cookes Shopping experience is just as wonderful as always!
The team here at Cookes have been working hard to ensure we can provide a safe and welcoming environment for our customers and loyal team members. We have consulted HM Government information, followed guidance from the Health and Safety Executive and held detailed conversations with our local Council Trading Standards Officers and external advisors.
We are confident, with a wide range of new safety procedures and detailed improvements to our showrooms and operating procedures - we can provide a safe environment for our customers AND a great shopping experience.
---
As always you will be greeted by a warm welcome from our expert team. We have changed the entrance and exit of our showrooms to ensure everyone can maintain a safe social distance. If you are unsure, don't worry, we have lots of in-store signage and our team will always be on hand to help and show you the right direction.
Our Team will also be carrying out a Lateral Flow Test, twice a week. We are taking every possible measure, to ensure everyone's safety.
---
---
Upon arrival to our showrooms, you will be invited to use our hand sanitiser station. We also have Gloves and Facemasks available, should you wish to make use of them.
Our contract cleaners have introduced new measures to ensure we clean and sanitise every area of our showrooms. We are also completing a scheduled clean of the high touch point areas, throughout the working day. Keeping our beautiful showrooms extra safe and clean.
---
---
Keeping our distance but still here to help!
Inline with current Government guidance we are maintaining a strict 2 metre social distance in our showrooms.
That doesn't mean we aren't here to help and advise on your purchase, far from it. The outstanding service and expert advice from our team of highly trained sales consultants, is always on hand. It just means we will respect your personal space and always ensure you have a safe place to try the furniture. As always, you will still be able to try out the furniture and experience all its great comfort and features.
We have a huge range of cleaning and sanitising products available to ensure we can clean and protect every surface before and after you have tried it. Including leather and fabric cleaners, hard surface wipes and disposable protectors for pillows and mattresses.
---
---
Your Safety is our No. 1 Priority
Our customer order areas are located throughout our showrooms. These are safe areas with enough space and privacy to process your order swiftly and safely. Our cleaning regime ensures we maintain our high standards at all times.
Where possible, we would please ask you to use card payments, to reduce the need to handle cash.
We have also introduced new and improved ways to process finance applications. These can now be done from the safety and comfort of your own home. After you pay your deposit, we will simply send you a link to complete the application process, at a time and place to suit you.
---

---
Private One to One Appointments - the way forward!
Whilst our showrooms are now open again to visit, we have also added some great new ways to shop. In another exciting innovation from Cookes, you are now able to book a private One to One appointment, with one of our product experts.
We have three exciting options to make your shopping experience as simple and satisfying as possible. "I can't believe we haven't done this before"
Option 1 – Safe Hours, VIP Experience
A Private in-store appointment with a Sales Consultant between 8am -10 am Monday to Saturday.
This is a fully Private appointment in our showroom. With the front doors closed you have 2 hours of 100% private shopping time, to explore our wonderful range of products and receive that expert advice we are renowned for - Shop like a VIP
Option 2 – One to One In-store shopping Experience
Furniture shopping at its best.
Enjoy a One to One shopping experience with a dedicated member of our Sale Team, who will show you around our vast selection of furniture. Offering that expert guidance to ensure your purchase is perfect for you and the way you live.
Option 3 – Virtual Shopping Experience
All the fun of shopping at Cookes, without leaving the comfort and safety of your own home.
Via Video Call (over mobile phone, tablet or PC) Let our team take all of the hassle out of going furniture shopping. Book a day and time that suits you, then simply log on and chat to our expert team, who are here in our showroom. It's the same expert advice, just safer and totally hassle free.
We will discuss your requirements and explore the showroom to find the right product for you. We can even demonstrate the furniture and let you see it in action.
It really is that simple to shop at Cookes!
---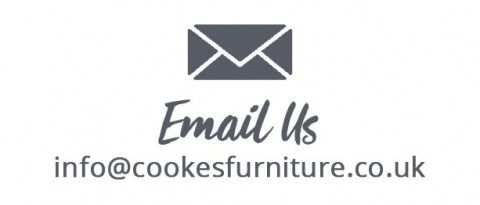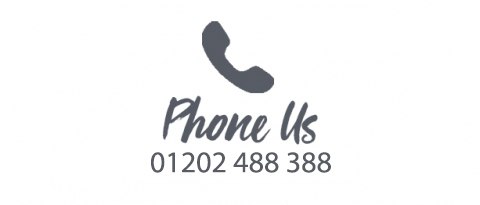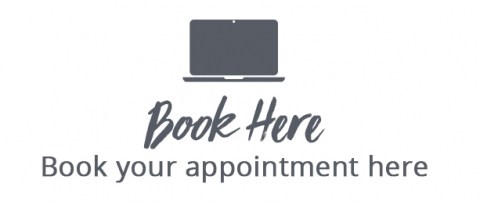 ---
---
Birmingham Store
Monday to Friday 9:30am to 5pm
Saturday 9:30am to 6pm
Sunday 11am to 5pm
Admin Opening Times
Monday to Friday - 9am till 5:30pm
Christchurch Store
Monday to Friday 9:30am to 5pm
Saturday 9:30am to 6pm
Sunday 10am to 4pm
Admin Opening Times
Monday to Friday - 9am till 5:30pm
---
---
Edwards Café Bar and Instore Refreshments
For the time being our instore food and refreshments are not available. We are strictly following Government guidelines on this, to keep our customers and team members safe. We will continue to work closely with our suppliers, to ensure we are able to safely resume serving, as soon as possible.
Keep an eye on our website and Social media for further updates.
---
Premium Delivery Service
It's the same awesome white glove delivery service, just we see a bit less of you!
We have improved and adjusted a number of our delivery processes to ensure they are as safe as we can make them.
As always, the safety and happiness of our customers and team members is our number one priority. We have changed the way we complete our customer deliveries to keep everyone safe but still deliver a great service.
Our new procedures will get the furniture into your home and safely set up for you to enjoy, with a minimum of fuss and a maximum focus on safety.
Our delivery teams have a wide range of PPE available to them, and we will always talk you through the process carefully to ensure you are happy for our teams to complete the delivery.
If for any reason you are not comfortable or unable to receive your furniture order at this time, we will happily store it in our warehouse.
These are strange times and we know it's not easy to get things done, in or around the home at the moment. Our warehouse and delivery teams are keen to assist you however we can, so as always, if you have a question or special requests, just ask one of our team and we will try to endeavour to assist you.
---
Safe Collections
We are still able to offer a collection service for customers orders. Should you want to collect from either our warehouse or showroom locations, all we need is a little notice to book an appointment, bring along some ID and we will safely load your furniture and have you away in no time!
---
---
---
Unforeseen Changes to Delivery Times
Due to the huge disruption we have experienced as a country and across the world, over the past few months, our suppliers are experiencing a few delays. However, production is recommencing across UK and European suppliers. With production capacity increasing daily, we expect it to take a few more weeks before things return to normal. Considering the unprecedented level of disruption our suppliers have experienced with the supply and manufacturing networks, this is understandable.
We will endeavour to keep you updated on the delivery lead time of your order. We appreciate your patience and understanding as supplier deliveries return to normal over the coming weeks.
Please be assured your delivery will be treated with the highest priority, when we receive it into our warehouse.
We are liaising closely with our dedicated supplier network to ensure any delays are minimised and Cookes customers' orders receive the highest priority as production resumes.
If you have any questions or queries, please do not hesitate to get in touch
Yours sincerely
The Cookes Team
FOR MORE INFORMATION CLICK HERE
Last Updated 12th April 2021
---