---
Dining rooms have evolved over time and are being increasingly replaced with family friendly, kitchen diner or a completely open plan living area.
Family dining can be more informal with bench seating, mis-matched chairs or even bar stools at a kitchen island. Entertaining guests will often commence in the kitchen before sitting down at the informal dining area or moving to the more formal, separate dining room.
Whatever your need, we certainly have a huge selection of dining furniture to suit the informal and formal dining choices.
If you have the space for a separate dining room and are looking for that statement table and chairs, or wanting your living area to flow including a table - then it is easy to become overwhelmed with all the different styles, brands, finishes and colours.
We have created this guide to help you on your buying journey.
---
---
---
When buying any piece of furniture, before you start your search, you need to think about its function.
Who is it catering for?
Is it for formal or more informal occasions?
Does it need to extend?
Where is the table going to be positioned?
What is the maximum number it needs to accommodate?
Will I just want chairs or is a bench seat an option?
Once you have decided on these factors, it makes selecting a style or design for your table much easier. You will also know the criteria your table and seating needs to have and can problem solve accordingly.
---
---
---
If you do not have much space but need to be able to host guests, then an extendable table is an obvious option or you could look at removable sections that can be stored separately - allowing you the day to day space you need.
But remember to leave it out occasionally, so the surface mellows at the same rate!
---
---
---
Your dining table can be so much more than just a plain wooden table. If it is wood you are looking for, then consider the style and finish.
Different manufacturers offer different style tables from classic oak to slickly engineered. Wooden tables are available in many different timbers from ash to walnut and everything in between. With solid, veneered or engineered timbers giving different characteristics and finishes, these can be enhanced with oils and other products to make the natural timber really stand out.
You may be looking for a more industrial look table, with powder coated metal legs and a wire brushed weathered wooden table top.
For the more traditional look, painted furniture can compliment a shaker style themed country kitchen.
---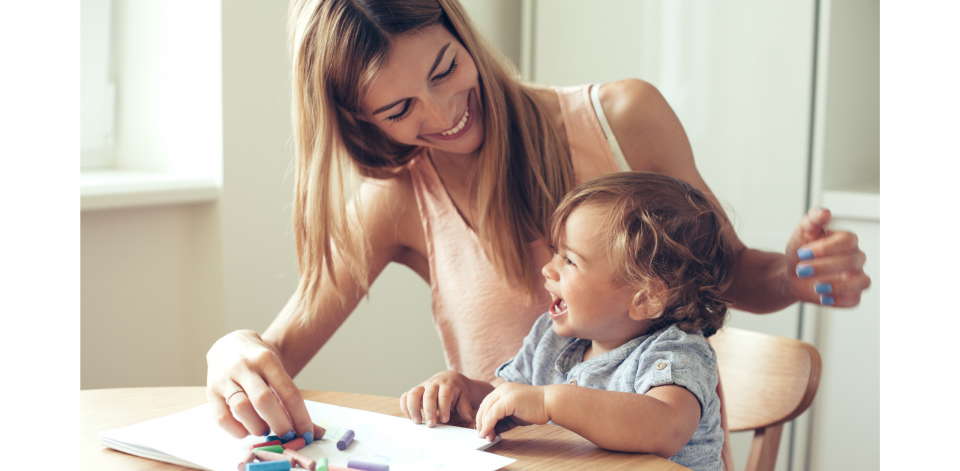 ---
You always need to think about practicality for your table and its materials - which is where function plays a part again.
For a young family, an oiled finish on the wooden table top means it can be sanded and re-oiled over time, future proofing it against any major marks or damage caused by the wear and tear of everyday family use!
---
---
In contrast glass can look stunning and open a space, creating a light, bright and contemporary look but can require a lot of cleaning and maintenance, ideal for a formal space or an older household.
Don't Panic, it's Ceramic! is a tag line of our biggest ceramic table supplier Calligaris, we think this sums up perfectly the excellent practicality a ceramic table-top has.
With superior scratch, stain, shock, chemical and thermal resistance, a ceramic table-top is the perfect addition to any family home.
They are very easy to keep clean and hygienic, whilst still offering a stunning range of finishes, perfect for stylish entertaining!
---
---
Dining Tables beyond wood...
---
---
The dining world is your oyster. With open plan living you will most likely have items in your space that have a variety of different finishes, which is why it can be key to your overall scheme for your dining table to suit its surroundings.
We have many stunning collections of contemporary style tables in ceramic, marble or glass tops which can perfectly compliment a kitchen worktop or wider, open plan living scheme.
For a more glamorous and polished look, lacquered finishes can offer you the complete bespoke experience. Dining sets, sideboards, display cabinets, wall mounted shelving can co-ordinate your entire room with furniture that matches perfectly with one another.
Select from a wide range of stunning lacquer finishes in high gloss or matt, a striking centrepiece to any contenporary room.
---
---
---
What about chairs?
Dining table sets can look polished and collectively can really pull a room scheme together. With a variety of finishes available, you can pick the perfect style to compliment your table.
Chairs in the same material and finish of the table always look great together but upholstered chairs in leather or fabric can compliment any table design and help to create a stunning room.
---
---
---
---
Recently, however mixing and matching dining table chairs has become more popular. Whether it is using the same material, such as leather and having a selection of colours, or using a stunning statement fabric on the chairs.
Or even having the more traditional carver style chair at each end with high backed upholstered chairs at the side to mix up the styles completely and having no theme at all, the options are endless!
---
---
---
Once you have chosen your perfect dining furniture, it is important to make sure you have years of enjoyment from it. We recommend the 5 Year Unique Protection Plan which is applicable to all cabinet, leather and fabrics, which will offer you peace of mind if someone takes a chunk out of your beautiful glossy ceramic table top or your child scratches the oak veneer with their new toy. Unfortunately, anything can mark but most things can be repaired, so give yourself some peace of mind and allow yourself the opportunity to truly enjoy your new purchase.
More information on our Furniture Protection.
---
---
Choosing the perfect dining table can be a complicated process but please be assured, our Sales Specialists are available to give you all the help you need.
We hope you have found this a useful buying guide but our experts are on hand to help!
Please visit one of our showrooms or alternatively, please get in touch using our Contact Us form, by emailing info@cookesfurniture.co.uk or calling 0121 250 5050
---