---
Taking Care of your Furniture
Staingard's Ultimate 5 Year Care Plan is supported by a range of care products, designed to ensure that you are able to maintain your furniture in the best way possible. These care products are specially formulated and produced by Staingard and are easy to use and effective.
Whether you buy a sumptuous sofa, a stunning dining table or a beautiful bed from us, we want you to enjoy your new furniture to its full potential. But unfortunately, accidents do happen and we want you to avoid the costs associated with stain removal and repairing damage.
---
---
Benefits of Furniture Protection
5 Years Peace of Mind
Original Value Replacements
National Network of Professional Technicians
No Excess Charge
One Call for Advice and Service
Fabric Upholstery
Leather Upholstery
Dining and Cabinet Furniture
Beds and Mattresses
---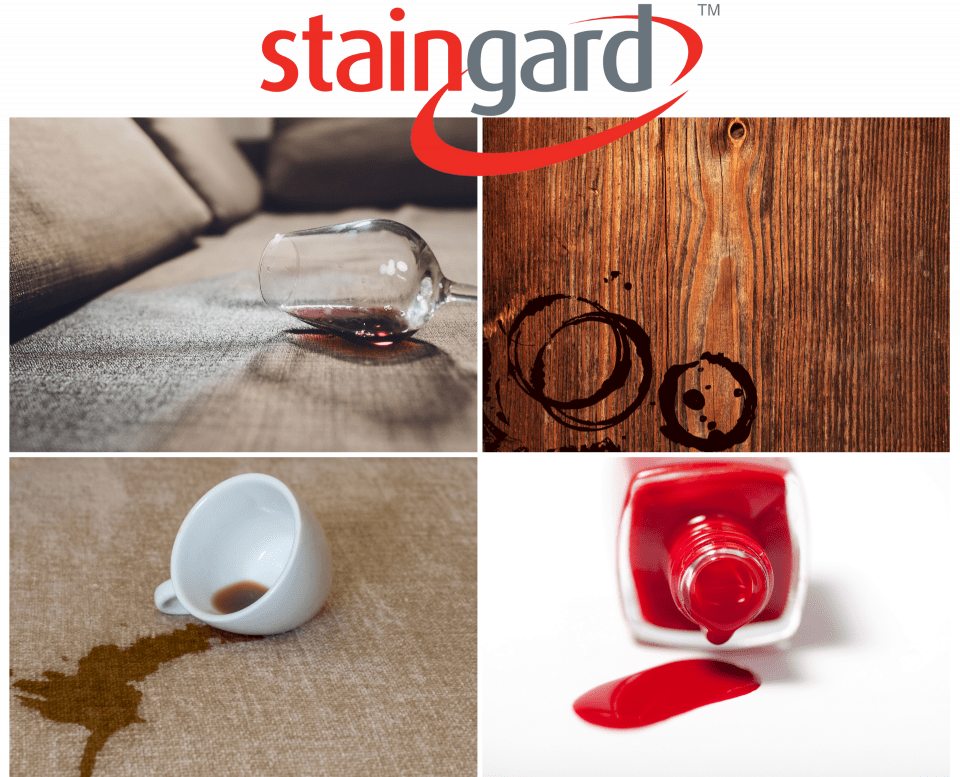 ---
---
That's why, in association with Staingard, we want to offer you the opportunity to pretect your furniture against;
Stains
Acids
Cosmetics
Shoe Polish
Ink and Paints
Bleaches
Corrosives
All Food and Drink
Dyes and Dye Transfer
Glue
(Staining must have occured suddenly, the policy does not cover a build up over a period of time)
---
Accidental Damage
Rips
Burns
Scuffs
Punctures
Scratches
Breakages, Dents or Chips
Water, Liquids or Heat Marks
Pet Damage (Limited to 3 claims per period of insurance)
---
Structural Defects
Frame warpage and breakage
Peeling of veneered or laminate finishes
Lifting or peeling of the hide on leather furniture
Broken zips, castors or buttons
Bending or breakage of metal components
Failure of recliner mechanisms including electrial motors
---
---
How to Purchase the Care Plan
Your Sales Consultant will discuss details of how to care for your furniture whilst you are choosing your item of furniture. This will incude all you need to know about the Staingard Care Plan. Having made your choice, simply ask your Sales Consultant to add the Care Plan to your order and that's it!
---
---
When does your Care Plan Begin?
Your care begins on the date your furniture is delivered and subject to the terms and conditions will continue for 5 years. Your Care Plan has been arranged by Staingard Warranty Group.
Claiming couldn't be easier, simply let Staingard know you've had a problem, 24 hrs a day, 365 days a year. To add this protection, simply ask for more details from your Cookes Sales Consultant.
---
---
Any other questions?
Please get in touch using our Contact Us form,
emailing - info@cookesfurniture.co.uk
or calling 0121 250 5050
---