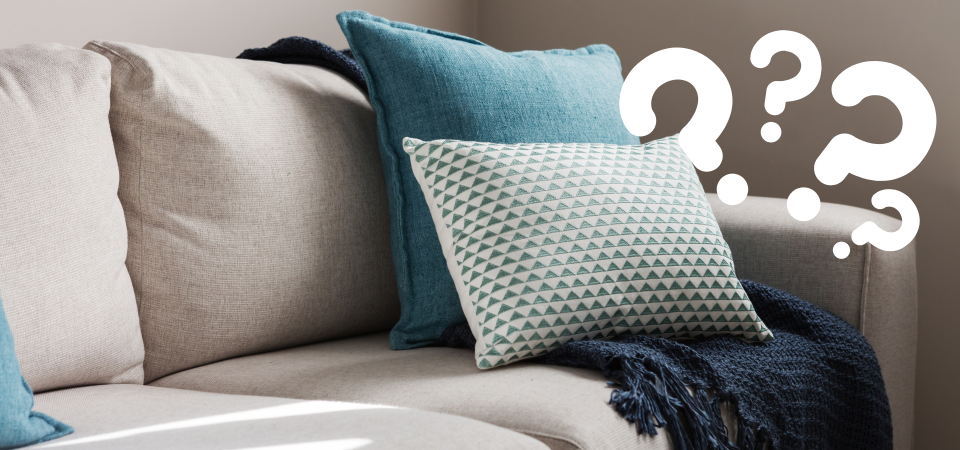 ---
Frequently Asked Questions
We have put together a list of questions and answers to help assist you with your upholstery purchase.
Q - Is fabric or leather best with children and pets?
We would recommend that leather is probably the best option if you have children and pets in the home. Leather is usually quite hard wearing and easy to wipe down.
Q - What style of sofa will support my back?
If you are looking for a supportive sofa, we recommend a high back sofa with a lumbar support. Manual recliners or electric motion furniture can also help to find the perfect position to support you and relax.
Q - What sofa style will not need much plumping?
If you are looking for a low maintenance sofa, we recommend a foam back sofa, this will require less plumping than fibre or feather cushions.
Q - What is the difference between different fabric and leather grades?
We offer a huge selection of fabric and leather choices across all our ranges these differ between each Manufacturer. Fabric and leather grades can vary on their appearance, wearability, different weaves and different mix of materials. A Sales Consultant will be happy to give more details relating to your chosen product, please use the Contact Us form for more information.
Q - Will my leather stretch and look saggy?
Leather is a natural product and will naturally stretch a little over time. If you really want a firmer look, any stitching on the seat cushions will reduce the appearance of the natural stretching of leather.
Q - What guarantee will I get with my sofa/chair?
Many manufacturers offer specific manufacturing guarantees for their products. However, for total peace of mind, you can purchase a Staingard Warranty for your new furniture, this will cover for any accidental damages, structural defects and stains.
Q - Can I spread the cost?
---